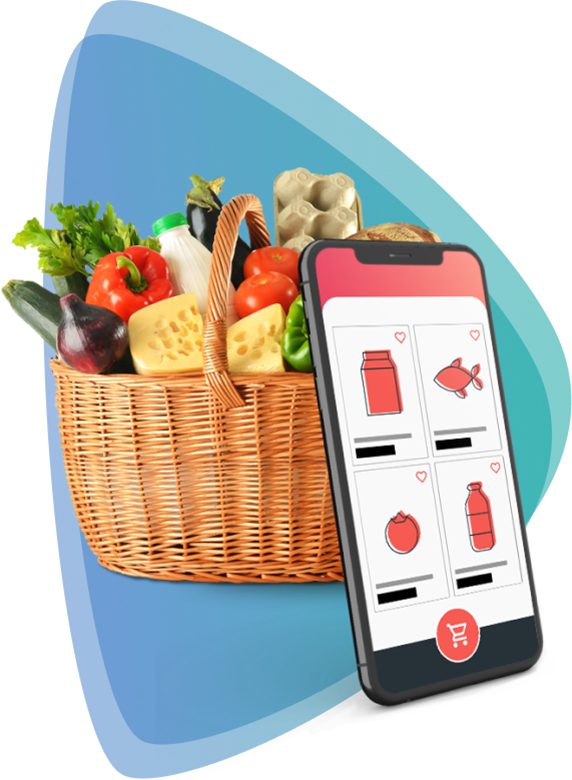 Mobile application for food quality control
Business purpose
Our customer is an IT company operating in the field of modern technologies: Blockchain, AI, Big Data and IoT. Together with other IT agencies they create innovative solutions for commerce, industries and entertainment. The idea of the customer was to create a mobile application that would support users in responsible food consumption to easily respond to all of their food preferences, reduce the waste, and consequently, to preserve both the budget and the environment.
IT staffing
The Noveo team developed the application from scratch for both iOS and Android devices. The first phase was elaboration when the analyst from Noveo revised the existing technical documentations, optimized and improved it.
The following functionalities were implemented:
Getting a reminder of the expiration dates for your products and waste limitation.
DIET MONITORING
Selecting the products according to the diet.
Complete and personalized information on food products.
Simplified nutritional information got with the help of Nutri-Score, SENS system, NOVA system and classification of additives.
Transparency on ingredients, and their origin.
PRODUCT ALERT
Being alerted in real time in the event of a health problem on your purchased product.
Receiving information related to the product withdrawal news.
PERSONALIZED SUPPORT
Saving users' food preferences (allergies etc.) in their profiles. The application will automatically notify if the information is present in the scanned product.
SHOPPING LIST
Allows to organize the shopping quickly and efficiently so the user couldn't forget anything.
Technologies
React Native
Figma
Project size
man-days

team