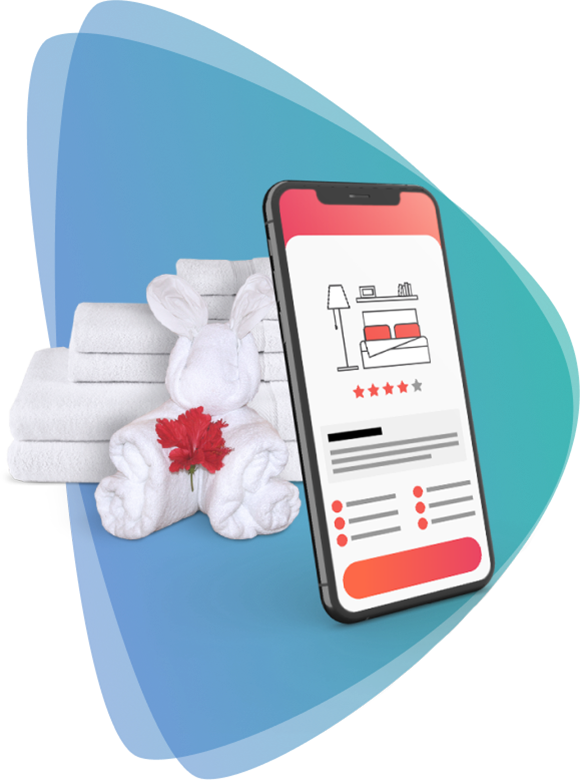 Mobile application for hotel booking during business trips
Business purpose
The customer represents a large French company that organizes partnerships with various tourism and hotel industry agencies. Their goal was to develop an iOS application specially for the HCorpo solution users. HCorpo is a booking and hotel rationalization platform dedicated to business travel.
IT staffing
The Noveo team was responsible for design and development of the application from scratch. We created an ergonomic graphic design for comfortable usage for travelers in "on the road" mode. The following functionality was implemented:
Centralize all of the hotel bookings made by the user on HCorpo and contact the team in one click.
Access detailed practical information for each hotel: geolocation, address and telephone number.
Display the "voucher" or save it in Apple Wallet.
Cancel the booking in one simple click by firstly viewing the cancellation.
Conditions (no charge of 12:00 on the arrival day) and the costs incurred beyond this period.
Track local weather along the whole route.
Share experiences and opinions on hotels with the colleagues.
Inform the user's company of their checking in or out of the hotel in one click.
Use an internal payment solution.
Also, the Noveo team provided technical support for the application, and later, in a separate project, the evolution of the functional part was performed.
Technologies
iOS
Project size
man-days

team