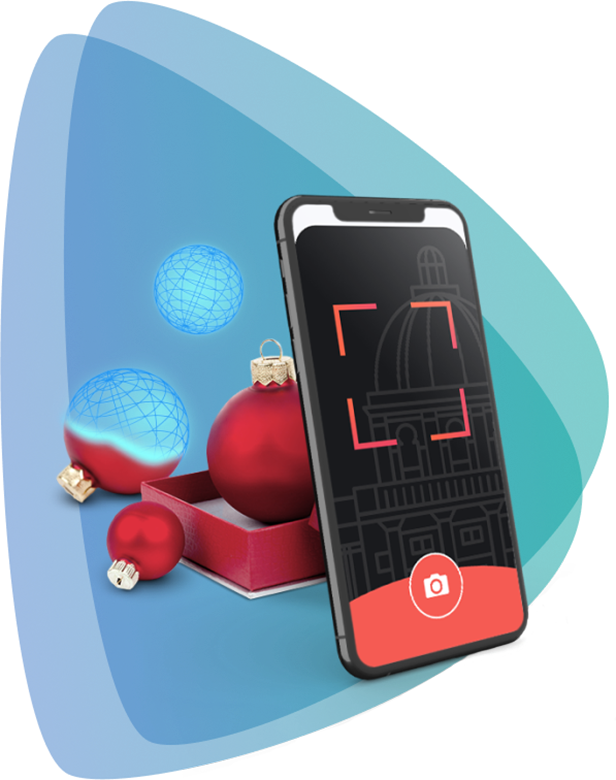 Series of AR and VR games and simulators
Business purpose
Our customer is a French IT company specializing in Augmented Reality and Virtual Reality solutions. The customer's goal was to create a series of AR-Christmas games connected with certain cities and thereby attract tourists. Another idea was to create a VR simulator for teaching employees in a manufacturing company.
IT staffing
The Noveo team distributed the tasks among the developers responsible for development of AR and VR projects.
1. AR project was a series of games which represented quests realized by use of geolocation and camera.
The user can scan a QR code located in the city to launch the application. Integrated functionalities:
Photo saved on the user's device.
Sharing in social networks.
AR selfies and greeting cards.
Multilanguage modes.
iOS / Android devices compatibility.
2. VR project was the simulator for a manufacturing company. It allows employees to improve their skills in technology of sweets and canned food manufacturing. The user puts on a VR-helmet and exercises the process of manufacturing taking into account all the norms of technology. The manager can observe their results. The sim has 2 modes: study and examination. The manager also can see the dynamics and reports of the user's results.
Technologies
Unity 3D
C#
Project size
man-days

team